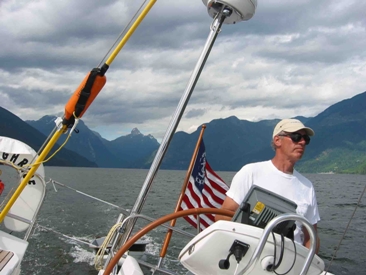 After practicing law for nearly 40 years, founding shareholder Scott Farleigh retired in 2014 to enjoy the great outdoors with family and friends.
Scott founded Farleigh Wada Witt with the following mission: be easy to get in touch with and provide the highest level of responsive service to all firm clients.
He lived these principles on a daily basis, and helped grow Farleigh Wada Witt from a small firm of six attorneys into a mid-sized firm with a solid reputation for serving the financial and business communities of the Pacific Northwest.
We are grateful for his many years of service and dedication to his clients and the firm, and wish him all the best in this next chapter of his life.
Remarks from Founding Shareholder Mark Wada:
Scott practiced law every day with energy and enthusiasm and set the standard for client service and responsiveness to our clients' needs. We wish our good friend the best as he sails off into retirement.
Remarks From Firm President Hal Scoggins:
Scott cared deeply for his clients, fellow attorneys, and employees as well as family and friends. This concern for others infused everything Scott did, from his service to clients to his approach to law firm operations, to his work with organizations like the Juvenile Diabetes Research Foundation. Scott no longer practices law with us, but the values he demonstrated and the tone he set will always be part of the firm's culture.